Small Business Financing Trends 2022
An insight into the small business financing trends of 2022
Millions of enterprises have been hurt during the pandemic, many forced to close their doors forever. But, the ones that have been hanging on and surviving will have more financing options than were available in 2020.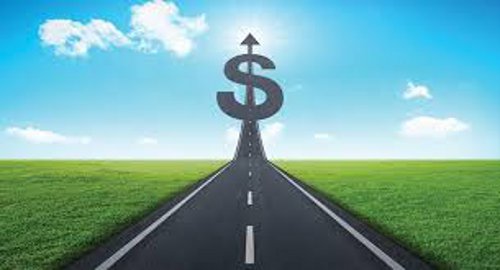 Donna Fuscaldo
Business News Daily Staff
Updated Dec 20, 2021
There are reasons to hope for a prosperous 2022. Find out why small business owners and lenders are optimistic about business financing.
Small business owners were dealt devastating blows in 2020 but there are reasons to look to 2022 with optimism.
Credit card issuers and lenders are open for business again, which means funding will be easier to come by.
Technology will continue to play an important role in helping small business owners manage cash flow.
This article is for business owners who want insight into the small business financing trends of 2022.
Despite the devastation brought on by the COVID-19 pandemic, there are reasons for small businesses to be optimistic heading into 2022: A vaccine is rolling out, another round of the Paycheck Protection Program is coming and lenders are open for business again.
Capital One recently surveyed small business owners and found that 67% expressed confidence that their businesses will return to pre-pandemic operations and revenue in 2022. Meanwhile, 60% of small business owners think the outlook for the U.S. economy will be favorable in the new year.
"Folks are feeling a lot more optimistic in 2022," Sameer Gulati, President and COO of Plastiq told us. "Things should start reopening and growing again in the third or fourth quarter."
That's not to say business will be back to normal for the typical small business owner. Millions of enterprises have been hurt during the pandemic, many forced to close their doors forever. But, the ones that have been hanging on and surviving will have more financing options than were available in 2020.
Credit card issuers raising credit lines
Take business credit cards and loans for starters. As soon as the pandemic hit, U.S. lenders and credit card companies reacted by slashing credit limits and slowing down lending. That made a bad situation untenable for many small businesses who needed access to credit to keep operations going.
"Sometime in March, traditional credit providers had a massive knee-jerk reaction and pulled back hard. Loans became extremely hard to get, increasing the rate of business failures," said Gulati. "It was the first time in the credit card industry that line reductions happened in a matter of days and weeks."
During the recession of 2008 and 2009, it took banks and credit card companies months to react, but advances in technology and integration with business bank accounts make it much easier to see the red flags in 2020 and react.
As we put 2020 behind us, credit card companies are better able to gauge COVID-19 risk and are more comfortable extending credit.
"We're starting to see more progressive card issuers increase lines again," said Gulati. "Credit issuing partners are telling us they have big plans for 2021 and come to us for help figuring out when it's safe to lend and increase lines again."
But, increased credit isn't available across the board. Gulati said credit lines are increasing for sectors that have held up during the pandemic including e-commerce, healthcare, construction, and professional services.
Key takeaway: Credit card companies were quick to lower credit lines and hold back lending, but with less uncertainty about the COVID-19 impact, they are increasing credit lines and issuing credit again.
Lenders open for business
It's not only business credit card issuers that are open for business in 2022. Banks, credit unions, online lenders, and fintechs are willing and able to extend cash to small business owners, said Lendio CEO Brock Blake.
Sure, there are more restrictions in certain industries and tighter underwriting standards for small business lending, but lenders have an appetite to lend, he said. Loans doing well on Lendio include cash flow, asset-backed, and Small Business Administration loans noted the executive.
"We expect the SBA to increase the guarantee from around 85% to 90%," said Blake. "That will increase confidence on the part of lenders" to issue an SBA loan.
With increased liquidity, more lenders will serve small businesses. That means borrowing will be cheap for business owners with good credit scores. Banks and credit unions will play their part in business lending as well, but alternative lenders and fintechs are expected to be the major issuers of loans in 2022. After all, investors aren't getting much yield outside the stock market and with less COVID-19 uncertainty they are willing to lend their money instead.
"A lot of money is flooding the non-bank lending market because bond yields are low," said Matthew Gillman, CEO of SMB Compass. "The new year is exciting for alternative lenders. There will be a lot of liquidity but not in the form of banking financing."
Key takeaway: Lenders are open for business and are focused on cash flow, asset-backed loans, and SBA loans. Alternative lenders, in addition to banks, will be the best options for small business loans.
[Read Related: Should You Get an Unsecured Business Loan for Your Small Business?]
Another round of PPP to get through the winter
Small business owners have carried the brunt of the pandemic, particularly the retail and hospitality industries. Early on, the government implemented the Paycheck Protection Program to help struggling business owners. It gave small business owners forgivable loans if they used the money to keep workers on the payroll. A popular program, it was exhausted quickly.
Since then, the number of coronavirus cases is skyrocketing and states like California are in widespread lockdowns. After months of wrangling, more aid is on its way. Last week Congress passed new legislation, appropriating $284 billion in PPP loans to small businesses. Small business owners who received a PPP loan but saw sales fall 25% or more can apply for a new PPP loan.  
"Our expectation and hope was that those in Washington would stop playing politics and focus on the small businesses who need another round of PPP to make it through the winter," said Blake. "If it didn't pass it would be a very long and dark winter. We would see a lot more business closures, more than thus far."
Key takeaway: The Paycheck Protection Program was a vital lifeline during the early days of the pandemic. While Congress had been slow to issue any new stimulus, it finally delivered relief to small business owners.
Technology plays a leading role in managing finances
If business owners learned anything during the pandemic it was the need to pivot and adapt in near real-time to customer demand and need. When cities across the country shut down in the early days of the pandemic, physical retailers had no choice but to move the business online.
Technology that enabled them to do that with ease will continue to play a major role in operations in 2022. This includes cloud-based software that helps businesses launch e-commerce sites, implement self-service ordering and accept online and contactless payments. That was the case during the pandemic with credit card processors, POS providers, and e-commerce platform operators all in demand. That trend will continue unabated in 2022.
From artificial intelligence that predicts when invoices will get paid to POS systems that track and automatically reorder inventory, business owners will continue to have access to low-cost software that streamlines operations and enhances the bottom line. "The pandemic has created new pockets of opportunities and accelerated traditional business models embracing of new technology," said Gulati.
Key takeaway: Advances in cloud-based software will continue to help business owners streamline processes and enhance the bottom line in 2022.
'Do-it-together' is the new mantra
While DIY is common among business owners, many are realizing they could use the help of a partner. Thanks to advances in technology, they can do it cheaply.
Take accounting for one example. Ben Richmond, country manager at Xero accounting software, the cloud accounting software company said business owners are embracing a "do-it-together" model when it comes to certain business processes such as accounting or marketing. They are leveraging technology and the expertise of other businesses to get through the pandemic. They are much more aware of the need to be proactive in terms of cash flow and funding; being reactive doesn't work in an environment undergoing an unprecedented upheaval.
"Business owners are not trained bookkeepers and need to know where they are and feel in control, even if the story is bad," said Richmond. "We've seen an accelerating trend of 'doing it together' to help navigate the minefields that are in front of them."
Key takeaway: Many small business owners no longer want to go it alone. They recognize they aren't experts in everything and are leveraging technology and help from professionals to get things like accounting done.