DON'T BE A VICTIM OF UNEMPLOYMENT - (OR WORSE)
Are you a victim of the Coronavirus Shutdown?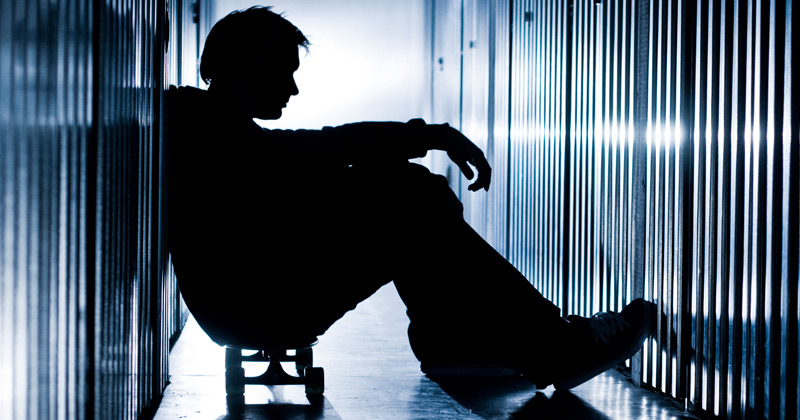 Job furloughed or laid off?
Estimates of Unemployment Rate rising to 15% plus in the next few months
Studies show that each 1% increase in unemployment can result in 69,300 new suicides
Don't be a Suicide Victim
The human spirit needs Purpose
You need work to maintain your sanity – but – why not the ultimate satisfaction of >>>
OWNING YOUR OWN ONLINE BUSINESS!!!
Maybe this whole Coronavirus BUSINESS DISASTER could be used to move you in a new direction
WHAT IF THE CORONAVIRUS MELTDOWN HAS DESTROYED YOUR CREDIT?
What if you are facing Bankruptcy?
DON'T GIVE UP !!!
Start a New Business and we can Build Business Corporate Credit to Finance your new business
It won't happen immediately – but in the third month you can start to obtain financing thru BUSINESS CORPORATE CREDIT
BUSINESS CORPORATE CREDIT HAS NO CONNECTION TO YOUR PERSONAL CREDIT – IT IS COMPLETELY SEPARATE
You could file Personal Bankruptcy and still BUILD BUSINESS CREDIT immediately
Your Personal Credit can be a disaster and still BUILD EXCELLENT BUSINESS CREDIT
Don't Let Your Personal Credit Stop You!!!
If you haven't established BUSINESS CREDIT – we can build it for you
BUSINESS CREDIT uses a completely different credit scoring system
YOU DON'T HAVE A BUSINESS? – NO PROBLEM – WE WILL SET UP A CORPORATION FOR YOU
We do not use personal credit to build out BUSINESS CREDIT
Works for start-ups and existing businesses  
With good business credit, you will no longer need to use your personal credit to obtain financing
Contact us for a free no-obligation explanation of the process
OBTAIN BUSINESS CREDIT FAST
Without Using Your Personal Credit
Operate your business like the big corporations with all the benefits
Are you currently using your personal credit cards and lines of credit to finance your business?
>>> STOP!!! There is a better way <<<
Stop using your personal credit now before it becomes more difficult to accomplish your financial goals – Break out of your SMALL BUSINESS THINKING!!!
Finance your business like THE BIG CORPORATIONS – – –
Without Using Your Personal Credit
WE PROVIDE ALL TYPES OF BUSINESS FINANCING AND UNSECURED PERSONAL FINANCING –
WE CAN FINANCE YOUR BUSINESS USING YOUR BUSINESS CREDIT
We are moving into a new age of small business uncertainty 
An online business that you totally control could be your answer
This could also be your side business – (your insurance policy)
Owning your own Small Business is the number one Tax Shelter in The United States
WE OFFER A COMPLETE BUSINESS START-UP PROGRAM
1. Help in choosing your business model
2. Complete Website construction with affiliate program if desired
3. Incorporation of your business in State of your choice
4. Build out your Corporate Business Credit for the financing of your business
5. Business Corporate Credit is completely separate from your personal credit (your personal credit can be bad – no problem!!!)
6. You can start financing your business on the 3rd month
7. Commercial Financing and Lines of Credit by 4th and 5th month
8. Program is set up on a month to month payment program – NO BIG UP-FRONT PAYMENT and no long term contract 
We may be able to help you use your 401K for start-up funding
Please Note: We will not take everyone – you must meet our qualifications
See Article: Smallbizkickstarter.com/small-business-news/dont-be-a-victim-of-unemployment-or-worse
We will be happy to set up a no-obligation confidential consultation by phone at your convenience
VISIT WEBSITES BELOW AND FILL OUT FORM ON ANY PAGE
Smallbizkickstarter.com/business-survival-in-age-of-new-world-order/
DiversifiedBusinessFunding.com/business-financing-without-personal-credit

CORONAVIRUS, COVID-19, UNEMPLOYED, LAID OFF, START NEW BUSINESS, START HOME BUSINESS, WORK FROM HOME, BUILD BUSINESS CREDIT, BUSINESS CREDIT FINANCING, START SMALL BUSINESS, START ONLINE BUSINESS