BUSINESS FINANCING WITHOUT PERSONAL CREDIT
Bad Personal Credit >>> No Problem !!!

Business Corporate Credit Does Not Use Personal Credit
Obtain Corporate Financing Just Like The Big Corporations
No longer a prisoner to your personal bad credit, bankruptcy, or judgments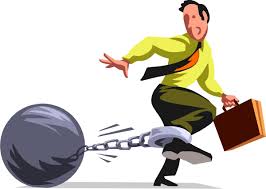 BUSINESS FINANCING WITHOUT PERSONAL CREDIT
Note: If you don't currently have a business, but have a realistic business startup plan
and the startup funding to do it, we can help you get started.
If you need startup funding and have a personal FICO of 650+ we can help.
We will set up your corporation and BUILD OUT YOUR CORPORATE BUSINESS CREDIT
to enable you to apply for CORPORATE FINANCING without using your personal credit. 
WE PROVIDE FULL SMALL BUSINESS STARTUP SERVICES AT OUR SISTER COMPANY
IF YOU HAVE AN OPERATIONAL BUSINESS NOW
You Need To Build Corporate Business Credit
Have you been trying to grow your business with funding using your personal credit to apply for loans?
Have you been turned down? – or given very high interest, short-term funding? – limited funding under amount requested?  
It is very likely your personal credit is causing the problem – we may be able to do it with your business corporate credit
Stop using your personal credit now before it becomes more difficult to accomplish your financial goals 
It's important to be aware that most lenders and Banks now also evaluate your BUSINESS CORPORATE CREDIT SCORE when making a lending decision – if your loan was declined, this may be the reason
If you haven't established CORPORATE BUSINESS CREDIT – we can build it for you – – BUSINESS CORPORATE CREDIT uses a completely different credit scoring system that is separate from your personal FICO scoring system
WE CAN HELP YOU REACH YOUR BUSINESS GOALS

Buy more inventory
Lease a much better location
Buy a building and be your own landlord 
Buy that competitor that is in financial trouble
Open a new business that compliments your existing business
Add your own ideas and we will help you get there 
READY TO GET STARTED?
BUSINESS FINANCING WITHOUT PERSONAL CREDIT
We can build your Business Credit which will enable you to reach your business goals
WE ALSO PROVIDE ALL TYPES OF UNSECURED PERSONAL FINANCING AND BUSINESS FINANCING – WE CAN FINANCE YOUR BUSINESS USING YOUR BUSINESS CORPORATE CREDIT
Leave Your Destroyed Personal Credit Behind
Your New Financial Life Can Be Your Own Small Business
Have you suffered Bankruptcy, Legal Judgements, Divorce, Child Support, IRS Leans, Credit Card Meltdown, Student Loan Default, Your FICO Score is now 300?
What if you could start over with a New Financial Life?
WE HAVE A PROGRAM THAT WILL ALLOW YOU TO ESCAPE TO A WHOLE NEW FINANCIAL LIFE THAT YOU NEVER THOUGHT POSSIBLE
Using Our NEW FINANCIAL LIFE Program We Will Do The Following:
Set up your business corporation (LLC is ok)
Set up your business account with Dun and Bradstreet
Set up 27 points in order to qualify for business financing
Set up your business tradelines to build your business credit
Set up to report to all business credit reporting agencies
You can build this out as far as you want
Obtain Corporate Financing using your business credit only – has no connection to your personal credit. Does not use your personal FICO score
Your Corporation becomes it's own person with it's own credit score – with no connection to your personal credit whatsoever !!!
The NEW FINANCIAL LIFE PROGRAM is priced to allow anyone to be able to afford and is set up on a month to month basis with no long term commitment and payable month by month – no large upfront payment You may discontinue at any time with no further obligation
Contact us thru the information form below for a confidential explanation of our program
>>> IMPORTANT!!!! URGENT UPDATE <<<
HUGE OPPORTUNITY RIGHT NOW AND FORESEEABLE FUTURE
Because of the massive damage from the Coronavirus Shut Down which caused massive Job and Business losses, many people are taking advantage of our opportunity.
WE NEED HELP IN FOLLOWING AREAS:
1. Marketing (including email marketing)
2. Business Consultants
3. Virtual Office help
4. Website Developers
5. Loan Consultants
You would be an Independent Contractor (self-employed) by your OWN COMPANY – CORPORATION
Contact Us For a Free – No Obligation Confidential Consultation
Include Full Name, Email, Phone Number with Best Time To Call or just fill out the contact form below and we will contact you shortly