UNSECURED CREDIT LINES (START-UPS OK)
Qualify for up to $150,000 in Unsecured Credit Lines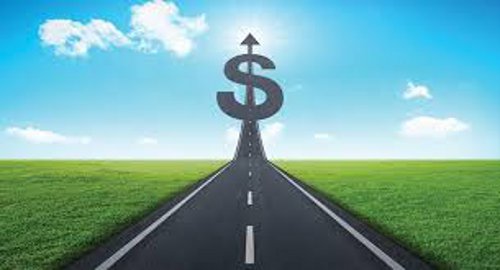 Over $50 million funded annually
How The Process Works
We work with over one hundred national, regional, and local lenders and
credit unions. Our experts are consistently tracking each and every
lender's trends and requirements, and use this data to optimize your
financial mix so that you receive the most capital, with the
lowest interest rate, as quickly as possible.
What you need to qualify for the unsecured credit lines



(start-ups welcome)
* 700+ Credit Score
* A Business Entity (We can set up a Corporation for you if don't have one)
Provides Up To $150,000 In Unsecured Credit
Unsecured Credit Line Advantages
* Low Interest Rates
0% Interest rates for the first 6-13 months! – Rates as low as 6.9% thereafter
* Unsecured – No Collateral Required
Your business does not need to leverage its assets to acquire capital
* Stated Income/No Docs Required
Simple two pages application, No income verification
 * No Restriction on Use
All of our products can be used as same as cash, we do not burden our
clients with vendor trade lines (I.E. BP credit lines, Office Depot credit lines)
* Funding in as Little as 7-10 Business Days
Quick approval process, which means your company can take advantage of
opportunities in the market faster, putting you ahead of your competitors.
* No Upfront Fee!
We do not charge our clients for submitting an application, we are paid
solely on results. A one time 10% success fee is involved based on the total
funded amount.
* Lines will not report to the personal credit bureaus
Drawing from these lines will not affect your utilization ratio, thereby
sheltering your personal credit for personal necessities (auto loan,
mortgages, student loans, personal credit cards). The credit lines will only
report to the business credit profile.
* Low Monthly payment of 1-2% of the balance
Easy on your cash flow
Requirements: 700 credit score (we will look at other factors like credit utilization, credit history, inquiries, etc.) 
* Helps you Build Business Credit for your business
This will be very helpful in the future when applying for Corporate Financing.
NOTE: FOR MAXIMUM FUNDING UP TO $450,000 COMBINE OUR "UNSECURED CREDIT LINES" WITH "UNSECURED BUSINESS TERM LOANS" >> For info on this see:  Unsecured Business Term Loan Program
Also, see our sister site: Small Business Kickstarter
Take action and get your funding today!
Simply fill out the pre-qualification form on our
secure link below.
UNSECURED BUSINESS TERM LOANS
Fill our the contact form below