GET BUSINESS CREDIT FAST | WITHOUT PERSONAL CREDIT
Don't Be  A Prisoner To Your Personal Bad Credit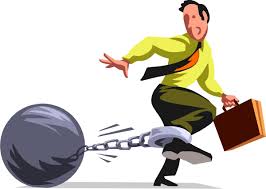 Note: This Page Is Re-Printed From Our Site SMALLBIZKICKSTARTER.COM
Are you currently using your personal credit cards and lines of credit to finance your business expenses? >>> STOP!!! There is a better way

Stop using your personal credit now before it becomes more difficult to accomplish your financial goals.

NOTE: IF YOU DON'T HAVE A BUSINESS – WE WILL HELP YOU SET ONE UP AND INCORPORATE

More and more lenders are now looking at your BUSINESS CREDIT as well as your PERSONAL CREDIT when analyzing your ability to obtain a loan, as well as your loan terms.

Building your BUSINESS CREDIT will allow you to get the financing you need to purchase inventory, acquire assets, grow your business, and finance your customers to become more profitable.

This Could Be A Life Raft For You

Here are the immediate tangible benefits derived from using our program:

1. Build your Business's Credit Profile — We will get you a minimum of $50,000 in Business Credit
2. Obtain Credit cards in the name of your business and pay off some of your personal credit card debt (note: only personal credit cards that have been used for business)
3. The interest rate will be much lower for the Business Credit Cards
4. Your Personal FICO will take a big jump just by paying off some of your cards
5. Now that your FICO has improved you can apply for an increase in your personal credit card limits
6. When that is completed, go for larger business credit card limits
7. The business now owes the debt and you can write off the interest (more difficult to do when in a personal name)
8. Stronger FICO and no personal credit card debt mean you can use your improved personal financial position to buy that new house, invest in the real estate market, send the kid to college or just have the peace of mind knowing that you are now in much better personal financial condition!
9. Our program will allow you to transfer your personal credit card debt used for your business to your business

$50,000 minimum in business credit
Established Business can get up to $5,000,000

Start now This is a GAME Changer!

Contact Us Now So We Can Get Started Building Your Business Credit Profile

Want To Get Started Right Now?

Just tell us about your business in the contact form below (please be as detailed as possible), and we will contact you to set an appointment to discuss.
Please include your phone number and the best time to call.

Get Business Credit Fast !!!